News & Events
Open Days
---
Our next Open Day is Sunday 10th September, 2 - 5pm
Open Days are held on the second Sunday of every month* between 2 pm and 5 pm at the Letty Armstrong Resource Centre, and are open to the public. Members attend on a roster basis to answer queries relating to family or Linton history.
Members and non-members are welcome to come on Open days and look at our collection, and make copies of documents and photographs if they wish for a nominal fee.
As always, you can contact us via email: enquiries@lintonhistory.org.au
---
* excluding January
Upcoming Dates
Sunday 10th September
Sunday 8th October
Sunday 12th November
Sunday 10th December
Next History Night/Event
AGM - Monday 11th September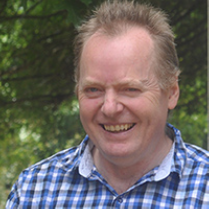 Guest Speaker - Associate Professor Dr Fred Cahir.
"A Sacred Duty: The Australian War Graves Detachment 1919 - 1922"
Associate Professor (Dr) Fred Cahir is an award-winning teacher and prolific researcher in the field of Australian
History. Since 2012 Fred has authored a large body of research publications including:
• 8 books (4 authored & 3 Edited)
• 25 scholarly book chapters and
• 27 peer reviewed journal articles

Fred is the Executive Producer of The Missing (2019), a documentary film on the missing of World War. The Missing has garnered a wealth of critical acclaim.
His collaborative research projects focusing on Australian Colonial Shared History are at the forefront of this field of research. Prominent examples of this are his appointments to the Academic Panels tasked with advancing global
recognition of Australia's Central Victorian Goldfields nomination to the World Heritage List (2021-3). In addition to his work on The Missing, Fred's research on war graves produced a chapter in '"Their Last Resting Place":
Foundations of Graves Work'. In Cahir, F. et al. 'Devoted labour for the lost, the unknown but not forgotten dead': The Australian War Graves Workers 1918-1922. Palgrave Macmillan, Basingstoke, U.K. pp.1-9.

In 2023 Fred was elected to the position of Council Member at the Australian Institute of Aboriginal and Torres Strait Islander Studies (the peak body for Australian Indigenous research).
Fred's research excellence has been recognised by winning many awards and citations including the Australian Historical Association & Australian National University Award for his PhD Thesis. His subsequent book Black Gold has over 120,000 downloads and consistently sits in the Australian National University E-Press top ten 'most downloaded academic monographs'. In the past decade over 10 of his books, journal articles and digital gallery have been commended in multi-national awards.
All members and non-members, welcome.

---
History Nights are Free Events
Visitors are welcome.
Venue: The Linton Community Hub (Formerly Shire Offices, Sussex St, Linton)
Supper is shared after the event, Please bring a plate.
---
Find us on Facebook
or
Email us at: enquiries@lintonhistory.org.au
---
Past Events
Monday 12th June at 7.30 pm
Guest Speaker: Judy Maddigan
"The Linton Mechanics Institute and Public Library"
Judy is passionate about local history. Her presentation will explore the history of the Linton Mechanics Institute and Public Library from 1862 until 2023: How the community of Linton was involved in the development of the library services.Judy is a former librarian, in addition to being a former member of the Victorian State Parliament. Throughout her years in public office Judy has also been involved in numerous community groups and historical societies, including the Essendon Historical Society and now the Linton Historical Society. In 2001 Judy was inducted into the Victorian Honour Roll of Women. She has Linton heritage with the Todd family.
(DVD Available)
Event
Unveiling of the statue of Vera Scantlebury OBE
Tuesday 18th April at 10 for a 10.30am start.
An open invitation for all to this event from Golden Plains Shire.
History Night
Monday 6th March
"The making of the statue of Vera Scantlebury"
Guest Speakers: Lucy McEachern, Sculptor, and Dr Heather Sheard, Historian.
Lucy McEachern established herself as a leading sculptor of birds. Her chosen medium for this is bronze. The simplified and elegant lines of her works make them very tactile and a pleasure to behold. When not sculpting, she runs a property at Wingeel west of Geelong.
Lucy has had many successes and accolades, exhibiting at Woodson Museum in Wisconsin USA seven times, an International Art exhibition of which only 3 Australians were selected. Her sculpture was also chosen to tour the US for 12 months with other selected entrants. Lucy's work can be found in Galleries throughout Australia and Collections worldwide.
Dr Heather Sheard was a state secondary school teacher and an Assistant Principal before retirement. She completed a Masters thesis on the history of Victoria's maternal and child health centres, published in 2007 as All the Little Children: The story of Victoria's Baby Health Centres, and re-published in their centenary, 2017.
Her PhD thesis, completed in 2013 was a biography of Dr Vera Scantlebury Brown published in 2016 as A Heart Undivided: the biography of Dr Vera Scantlebury Brown, 1889-1946.
In April 2019, with Dr Ruth Lee, she published Women to the Front, The Extraordinary Australian Women Doctors in the Great War, Penguin Random House.
(DVD Available)
History Night and AGM
Monday 26th September at 7.30pm
Guest Speaker: Michael O'Beirne
Carngham Linton Football Netball Club Secretary Michael O'Beirne presented a history of the Linton Football Club from the early years of the 1880s through to its final year as a stand-alone club in 1968 prior to the amalgamation with Carngham.

It's 60 years since its last premiership as a stand-alone club in 1962 and 100 years since the previous 1922 premiership, so now is a good time for reflection on the club's history.
Monday 27 June 2022
Guest Speaker: Alice Knight OAM
We were delighted that our guest speaker at this History Night was one of Linton's most long-standing, influential and respected residents, Alice Knight OAM.
For her years of service to the community in a variety of roles, Alice was honoured with Membership of the Order of Australia.
Alice's presentation surveyed her lifetime on Linton, covering major events and developments in the town. A treasure-trove of stories was enjoyed by the audience, both in person and via Zoom.

(DVD available)
Historical Town Walk
Sunday 13th March 2022

Our very popular Town Walk was held again, led by Jill Wheeler who has extensively researched the history of Linton in the nineteenth and twentieth centuries.
The walk commenced at the old Shire Office, Sussex St at 2pm.
Devonshire Tea - scones, jam and cream, plus tea and coffee - was served at the Railway Hotel at the conclusion of the walk (approximately 4pm) for $5 per head
Monday 6th December 2021
Guest Speaker: Colin Hutchinson, and his topic: The History of Football in the Linton Region.

Colin has a position with AFL Headquarters as an AFL Statistics and History Consultant. With the aid of a PowerPoint presentation, he explored the following themes:
Local football
Prominent football identities
Players at AFL level recruited from the district
Unusual football events and incidents
There were also be information sheets distributed to those members on site, and a question and answer session. Col is a committed Geelong supporter. However, his encyclopaedic knowledge of AFL covers all clubs and eras.
13 September 2021 - Annual General Meeting
No Guest speaker
Unfortunately, given that our meeting had to be entirely via Zoom, our guest speaker, AFL football historian Col Hutchinson, could not join us as he lives in a part of the country with unreliable internet access.
The AGM still had the presentation of the annual report by the President, the annual financial report by the Treasurer, and the election of the committee of management for the 2021-22 year.
Monday 28th June 2021

Guest Speaker: Judy Maddigan
Judy Maddigan is passionate about local history. Her presentation explored the history of the Todd family in Linton. The first Todd left England in 1854, and her talk included a focus on Judy's ancestor William Joseph Todd who was born in Linton in 1892.


Monday 15th March 2021

Guest Speaker: Dr Ruth Lee
Many people were not aware that in WW1 , although nurses could enlist for military service, women doctors were excluded. So how was it that at least 26 Australian women doctors participated in the war overseas, independently of the Australian and British war offices?
Ruth's presentation looked at the lives of two remarkable women doctors who were from our district and who went to the First World War.
Monday 16th November, 2020
Guest Speaker: Mark Beasley, Manager of the Geelong Heritage Centre, Collection and Services.
Mark has been Manager of the Geelong Heritage Centre Collection & Services for the past 13 years and counts more than 20 years managing and working
with archive collections, genealogy resources and special collections both locally and nationally. He will talk to us about the history of the Geelong Heritage Centre, its role, and it's amazing archive.
Mark has assisted in research and appeared as an expert on television programs nationally and internationally, including Who Do You Think You Are? – Australian Series in 2016 (Series 8) and Can We Help? – ABC Television (2008).
He also told us about some recent projects that he has led, including the Geelong Honours Them Project, to locate and digitally photograph WWI Honour Boards in the City of Greater Geelong, Borough of Queenscliffe, Golden Plains Shire and Surf Coast Shire areas from its commencement in 2018.
You can check this out at: https://geelonghonoursthem.grlc.vic.gov.au/
Annual General Meeting 2020

We could not hold our AGM in the usual way because of the current restrictions in Victoria related to reasons for leaving home, and the number of people who may gather in one space.
Accordingly, in what has become a common practice during this COVID-19 pandemic, we held the meeting online using zoom.
Unfortunately, we did not have a guest speaker this year.
Linton and district bus tour 15 March 2020

In a first for the Society, we conducted a bus tour around Linton (instead of a March History Night) on Sunday 15 March.
Our excursion provided a narrative tour of Linton's history. It identified old mining sites, churches, war memorials, former town facilities such as shops and businesses, the rifle range, railway station and slaughterhouse, and views of the town and surrounding landscape.
The commentary was provided by members Chris Grigg, Jill Wheeler and Leon Dark, with additional information supplied by some of the other passengers who were knowledgeable about local history.
18 November 2019, commencing at 7.30pm
Guest speaker: Leon Dark - A Glimpse of Linton in the 1960s
Leon Dark, whose parents were the proprietors of Dark's garage in Sussex St during the 1960s, will inform and entertain us with his memories of growing up in Linton during those years. Leon's talk will be accompanied by a power point presentation and will include stories told to him by some of the older Linton folk whom he knew during that time (for example Bill Murrell).
16 September 2019 - Annual General MeetingGuest Speaker: Dr Fred Cahir, Associate Professor in Aboriginal History at Federation University in Ballarat.
'Food from fire, fighting with fire and fighting fire – An illustrated talk about Aboriginal people and fire in colonial Victoria'
An illustrated presentation by Dr Fred Cahir, who will outline some customary purposes of fire in Aboriginal Victoria – as described in the written records of the 19th century. It also highlighted the heroic roles of Victorian Aboriginal people in times of bush fire – and their use of fire to repel the invaders.
3 June 2019 - History Night Guest speaker: Memories of the Linton Pub 1959-1972 shared by the Harney family.

Bernadette Franc (nee Harney) and her brother Michael Harney told us tales of what it was like living in the Railway Hotel, Linton, during the 1960's. Their other brother Peter was unfortunately unable to attend but he contributed his memories via email. (DVD Available)
18 March 2019 - History Night
Guest speaker: Ballarat Historian Phil Roberts.

"Ballarat's Avenue of Honour"
Phil's talk and Power point presentation covered the history of the famous avenue since the first planting of 1917; the story of the Arch of Victory; the involvement and contribution of the Lucas Girls; the people of the avenue and recent history of the avenue.
19 November 2018 - History Night
Guest speaker: Stephen Holding

"Battlefield to Bute Hill – George Holding & The Great War"
Stephen Holding is the grandson WWI veteran and soldier settler, George Holding. He presented his extensive research into his grandfather's story beginning with George's enlistment in the AIF in November 1914 followed by his Great War experiences from 1915 through to the Armistice in November of 1918. His power point presentation also examined the first few years after the Great War, including George's selection of a Closer Settlement block in the Mt Bute Estate in 1923 which he named "Bute Hill", as well as George's return with his wife Belle to the beaches of ANZAC Cove in 1965.
Stephen highlighted some key research tools and tips for anyone wishing to investigate their own WWI ancestry and brought along a very interesting collection of original WWI era equipment, documents, photos and arms that added to the presentation on the night.
17 September 2018 - Annual General Meeting
Guest speaker: Margaret Anderson, Director, Old Treasury Building, Melbourne
Margaret spoke about their latest exhibition, entitled Gold Rush: 20 Objects, 20 Stories [at the Old Treasury Building from 9 June 2018 – 26 May 2019]. Margaret Anderson outlined the stories associated with several of the objects in the exhibition. They included a lovely 1850s crinoline dress, an apparently nondescript glass bottle recovered from an archaeological dig, and some remarkable memoirs penned by an ordinary working woman on the goldfields in the early 1850s.
18 June 2018 — History Night
Guest speaker: Max Kerr
This was a return visit from Max, who brought along a selection of rare and interesting objects from his collection highlighting Australia's colonial past and he told us the history and purpose of most of them.
5 March 2018 – History Night
Guest speaker: from Clunes, Graeme Johnstone
Creative Clunes & Booktown – the transformation of a village utilizing cultural tourism and cluster marketing. Speaker Graeme Johnstone talked about how the town of Clunes has arrested rural decline by reinventing itself with its Booktown theme.
10 December 2017 – Launch of the new Photographic History of Linton Book & Christmas Celebration
The new Photographic History was officially launched on Sunday 10 December at 2:30 pm in the Shire Offices, Sussex Street Linton. This was also be an opportunity for members to say Happy Christmas to each other.
20 November 2017 – History Night
Guest speaker – Dr Joan Hunt
Pitfield, the township at the crossing of the Woady Yaloak Creek.
Joan spoke about the very early pastoralists of the area, the settling of the early
township, some of those residents of the pre-gold era, and the life of the hotel known for some time as The Emu Inn.
18 September 2017 – The AGM and Guest Speaker
Dr Anne Beggs-Sunter, Lecturer, Federation University
Topic: The Conscription Debates of World War One and rural communities.
Other Business conducted:Presentation of Annual Report by the President, Presentation of Financial Report by the Treasurer, Election of Committee of Management for 2017-18, Setting of Annual subscription.
19 June 2017 – History Night
The Kvapil/Hayward family and the Displaced Persons Camp at Snake Valley
Christine Uren spoke about her memories of growing up in Linton in the 1950s and 1960s. Christine's father, John (his adopted Australian name) Kvapil, was a resident in the Displaced Persons' Camp at Snake Valley after World War 2. Christine spoke about her father's previous life in Czechoslovakia, his daring escape across several borders at the end of the war and his eventual arrival in Australia as a displaced person in 1949.
(DVD Available)
10 April 2017 – History Night "The Home Front"
Guest speaker: Jenny Burrell
Jenny Burrell, committee member of the Ballarat and District Genealogical Society, demonstrated the 'The Home Front, Ballarat World War I' project that won the Centenary of WWI Award Section of the Victorian Community History Awards 2016. The impressive online database comprises biographies of over 2500 individuals, information about local war work in Ballarat and district, both voluntary and paid, and an image gallery of items used in an accompanying video.
20 February 2017 – History Night "Show and Tell"
Guest speaker: Max Kerr
Our guest speaker was Mr Max Kerr who brought along a selection from
his vast collection of pastoral memorabilia to show us. Max has been collecting rural objects of historical interest in this district for many years and, in this presentation, he told us the history and purpose of most of them.
9 December 2016 – Special Event – Christmas Drinks
For the Society's Christmas celebration this year we had Christmas Drinks at a local residence. Great time had by all!
21 November 2016 – History Night "A 'new chum'? Life on the Victorian Goldfields 1851-1881
Guest speaker: Joan Hunt
Local historian Joan Hunt's topic was: Was your ancestor a 'new chum'? Life on the Victorian goldfields 1851-1881
Joan shared the generalised story about the experiences of our ancestors on the Victorian goldfields. As each new wave of immigrants arrived they would have been regarded as 'new chums', that is, arrivals inexperienced in the way the goldfields functioned, mostly without the particular skills and knowledge necessary for gold digging. Joan described the journey, arrival, colonial life and the goldfields themselves. (DVD Available)
19 September, 2016
AGM & Guest speaker: Dr Jan Croggon
Dr Jan Croggon, Historian at Sovereign Hill, was guest sepaker. Her topic was 'ST Gill as Eyewitness: art as historical evidence: ST Gill and Sovereign Hill'. Jan spoke about how the paintings of ST Gill have assisted Sovereign Hill in accurately depicting life on the Victorian Goldfields, with all it's energy, excitement and the social challenges that the discovery of mining of gold raised in a fledgling society.
20 June 2016 – History Night "Memories of Mannibadar"
Guest speaker: Graeme Ellis
Long-standing resident of Mannibadar, Graeme Ellis, spoke about the history of this soldier settlement community south of Linton, and shared his memories of his family's experiences, and the experiences of the other families who settled in this often unforgiving environment. See the Linton News – Graeme Ellis – History Night Report for more information. (DVD Available)
18 April 2016 – History Night 'Factory girl to mistress of Linton Park: Some Lancashire/gold- fields migration stories'
Richard Turner, a PhD History student at La Trobe University, was guest speaker. his research is into the stories of Government Assisted Migrants from Lancashire who arrived in Victoria in 1852/53. He told the story of Alexander Trickett and other families from Lancashire who went to the goldfields around Ballarat in the early 1850s. His daughter's marriage to Edward Morey, successful mine owner and investor and later owner of Linton Park, enabled Alexander to rise up in the world – when he died in 1877, his residence was given as Linton Park and he was listed on his death certificate as a 'Gentleman'.
21 February 2016 – Cemetery Walk
The Linton cemetery provides a rich source of memories about Linton and its former residents. The Society organised a guided historical tour of the cemetery to highlight interesting and significant graves. The tour was led by Chris Grigg, a member of our Society, and also a member of the Linton Cemetery Trust, whose family has a long history in Linton. 35 people participated in the walk – members, locals and visitors from Snake Valley and surrounds as well as Cobden, Melbourne & even Queensland. It was followed by afternoon tea in the Letty Armstrong Resource Centre, Sussex St (Nelson's Undertakers building). This tour replaced the usual February History Night.
16 November 2015 – History Night
Remembering Piggoreet, its town and its people
Joan Hunt told some stories in her very entertaining style arising from her research into the early history of Piggoreet. These were accompanied by her showing images of the mines and buildings in the township, with maps and plans. A great night of information, visuals and conversation were had by all.
Unfortunately, a DVD is not available for this event.
21 September 2015 – AGM and Guest Speaker Dr Ross McMullin
Ross McMullin, a distinguished, and prize winning Australian war historian with a number of published books, was our speaker at our AGM. His talk focused on his most recent publication, Farewell, Dear People, which contains 10 extended biographies of young men who exemplified Australia's gifted lost generation of WW1.
1 June 2015 – History Night
Verdoorn Family
The Verdoorn family emigrated from the Netherlands in the mid-1950's and came to settle in Linton. Two of the Ver Doorn sons, Gerry & Hans, spoke about there memories of this experience and of growing up in a small country town. With two locals having such a unique take on a Linton childhood, this was an interesting and entertaining evening and proved to be extremely popular! (DVD Available)
24 April 2015 – Special ANZAC Event
Society The Historical Society took part in the Linton Primary School's ANZAC Day commemoration on Friday 24 April. We walked with the staff, children and other community members from the school at 11am to the Avenue of Honour in Denison St where we gave a talk on the story behind the planting of the Avenue. We then proceeded to the war memorial outside the Shire offices for the service proper, where we laid a wreath, along with others attendees. After the service everyone was invited into the historic Linton Library where there was a display of memorabilia from the Society's collection and a power point presentation on the soldiers whose names are on the Linton Primary School Honour Board. Morning tea followed in the Shire Offices. Members were welcome to join us at this event.
19 April 2015 – A History Day in Beaufort
Society members were hosted by the President of the Beaufort Historical Society who took them on an historic walk around the town and showed them around the former Court House where the Society has its headquarters. The day included lunch, afternoon tea and a visit to the beaufort Imperial Egg Gallery.
16 February 2015 – History Night
Guest speaker – Doug Bradby
Doug's topic was 'The Importance of Being Earnest about Local History'. Doug spent his working life as a history teacher in Ballarat and now spends most of his time working with primary school students at the Gold Museum, Ballarat. He also works with his local primary school -Buninyong PS to deliver a local history unit to grade 4 students. His historical interests centre on the Ballarat goldfields and he has written a number of books aimed to encourage young people to know, understand and reflect on the issues raised by the Victorian goldrush.
5 December 2015 – Special Event – Christmas Drinks
For the Society's Christmas celebration this year we had Christmas Drinks at The Linton Library, Sussex Street Linton, next to Nelson's Undertakers
17 November 2014 – History Night
Guest speaker – Joan Hunt
Joan told stories arising from her research into the early history of Lucky Woman's and Happy Valley. She talked about some of the mining and farming families whose surnames are known in the district, such as Bolte, Crosier, Fitches, Thomas, Gribble, Garvey and others.
15 September 2014 – AGM & History Night
Guest speaker - Professor Keir Reeves
who holds a chair in regional engagement at Federation University in Ballarat. His topic was: Exploring gold rush and pastoral heritage in central Victoria: A regional perspective. An historian by training, Keir is particularly interested in how local history and heritage are key drivers of local and regional identity.This heritage can still be readily seen in the mining landscapes, country towns, and pastoral runs throughout the region, giving it an enduring distinctiveness. He also discussed the role of heritage tourism through walking trails, heritage precincts and similar initiatives, and how this heritage can promote and sustain small towns like Linton.
16 June 2014 – Grigg family
Brothers Chris Grigg and Bill Grigg spoke about their many family history connections in Linton and reminisced about their own experiences of growing up in Linton in the 1950s, '60s and 70s. (DVD Available)
14 April 2014 – History Night
Guest Speaker - Graeme Spittle of Ballarat
talked about his father's experiences in France in WWI. During 2014, the world commemorates the anniversary of the beginning of the First World War, and this April History Night, with its proximity to Anzac Day, was in keeping with that theme. Graeme's father Gordon, a farmer from Ascot, sent many letters home from the Western Front, that his family have compiled into a book, a copy of which is now in the Australian War Memorial in Canberra.
17 February 2014 – History Night
Guest speaker Mr Robert Lewers.
Robert is a descendant of Samuel Lewers, the first bank manager of the Bank of New South Wales in Linton, a JP and the first President of Grenville Shire when it was formed in 1864. (DVD Available) (See Society Notes No.283 for more information). He spoke about his family history and its connections with Linton.
6 December 2013 – The Annual Christmas Get Together
18 November 2013 – History Night
Joan Hunt spoke on the discovery of the Springdallah Goldfields in 1852.
6 October 2013 – special event
Victoria Welsh Male Choir
A fundraising event for the Society (see In the Media page for extra information)
16 September 2013 - AGM & History Night
Guest speaker – Dr. Kirsty Harris
speaking about the experiences of Australian nurses in WW1. Joan & Alan Giles elected Life Members.(see In the Media page & Society Notes No.281 for more information).
17 June 2013 – History Night
Aaron Kerr, a fifth generation Lintonian, speaking about his family history and growing up in Linton in the 1980s. (DVD Available) (See Society Notes No.280 for more information).
15 April 2013 - History Night
Explored family remembrances about the war years.(See Society Notes No.279 for more information).
18 February 2013 – History Night
Guest speaker – Mr Bruce Adams,
grandson of Mr. H.A. Adams, proprietor of the Grenville Standard 1897 – 1915, spoke about his grandfather's life and expereinces as proprietor of the local newspaper. (DVD Available) (See Society Notes No.279 for more information).
29 January 2013 – special event
Opening of Linton Community Precinct.
Historical Interpretive boards were made by the Linton & District Historical Society. (See Society Notes No.278 for more information).